About Us
FUEL CHEF was established in December 2015 in an effort to create a meal management company that real athletes and serious fitness/health enthusiasts can fully rely on 100%. Our company's mission is to produce and distribute the finest quality, most effective and efficient nutritional meals available in the marketplace today, delivered right to your doorstep. FUEL CHEF achieves this by using only the highest grade ingredients in our meals. We offer prepared meals that are truly comprehensive and meet all of the nutritional requirements of the client. Furthermore, we offer our clients the freedom to get back their free time which must be dedicated to meal preparation throughout the week. We are passionate about what we do – producing real completely balanced meals, without gimmicks to enable superior athletic performance and recovery, while saving you time and money. Whether you build your own meals based on your macro-nutrient requirements or choose one of our signature entrees, FUEL CHEF will take the guess work out of dieting and give you your life back. Find out today why FUEL CHEF is the premier name in the meal management industry.
Our Team
Rich DiFeo
CEO / Marketing
Rich DiFeo is a hospitality and marketing professional. Rich has been responsible for creating and branding many successful business ventures through his affluent Play To Win group. His passion for cooking and hospitality service drove him to create the brand of Fuel Chef, which compliments their thriving fitness brand, Advance Fit Company. Together, with the right team in place, Rich is able to maintain the operation of New Jersey's premiere meal prep company.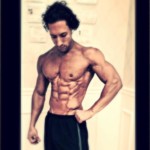 Frank Lamicella
Executive Chef / COO
Frank Lamicella is a professional chef and NPC bodybuilding champion.
His passion and dedication for cooking complex and nutritional gourmet dishes is beyond measure.